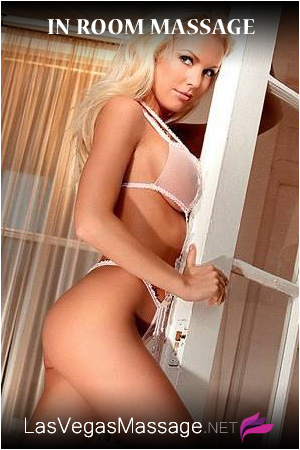 When you're in Las Vegas you're often on your feet for most of the day. Whether you're walking from one casino to another, standing at a craps table or simply heading out to your convention, after a long day of standing and walking you're going to be sore. One of the best ways to refresh your body is with a massage. But do you really want to head out, fight traffic, and walk even more to the spa? That's just going to add to your stress levels. Instead, with a Las Vegas in-room massage, you can have a beautiful, professional girl come out and give you a personal massage, all in the comfort of your own room.
Stay In The Comfort Of Your Own Room
After a long day (and night) in Vegas, you're going to want to stay in your room to recover. Maybe you ordered some room service and now you're just soaking up some TV while trying to decide what to do for the rest of the day. A massage probably sounds good, but heading out of the hotel might be the last thing on your mind. With our Las Vegas in room massage service you can take full advantage of the best massage services in Vegas without ever leaving your hotel room.
The best way to take advantage of this is to check out our website and go through all the different kinds of massages offered and the different girls who work for us. This way you can select someone who checks off all of you fantasy boxes and then opt in for the particular outcall massage service you'd want her to give to you.
Once you have decided on these two very important details you can give us a call and we'll walk you through the remainder of the process. When it's all said and done you can kick back and relax in your hotel room. The outcall massage girl when arrive at your hotel room and then you can begin. It's as easy as that.
Now's The Time To Treat Yourself To an Outcall Massage
The only thing better than receiving a massage is receiving a massage within your own hotel room. With the outcall massage service we offer you can fully take advantage of a Las Vegas in room massage service. So no matter the style of massage you're interested in or the kind of girl you want to provide the massage, all you need to do is give us a call. Well take care of the rest.