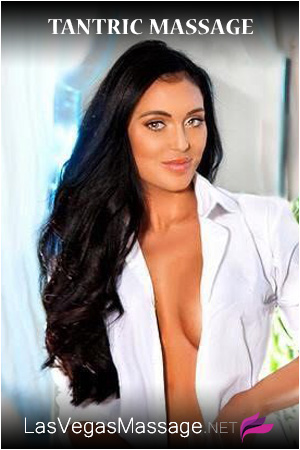 When you are in Las Vegas you want something a bit different from the ordinary. Sure, you can get a massage back home, but you probably can't land yourself a tantric massage. A tantric massage is much different from what you're used to. Once you take in a Las Vegas Tantra massage you'll never be able to go back to any other kind of massage. So if you're ready to discover a brand-new kind of massage that will open your eyes to what true relaxation is, now is the time to dive headfirst into the world of tantric massage.
So What Exactly Is Tantric Massage?
When you want to dig deeper into the world of massage, you'll discover tantra massage first came out of Germany in the late 1970s. The massage focuses primarily on the erogenous zones of the body (it is not exclusive to these areas, but these do become a focal point, which is a bit different from your traditional form of massage).
During the massage, it is about a slow build-up. The slow build-up and working around these erogenous zones helps you discover new sensations and feelings. These are feelings you would never have during a traditional massage or even if the areas of the body are vigorously touched right out of the gate.
Mental Massage As Well
Now, you can have this adjusted to meet your personal liking, but beyond the physical erogenous points of the body, the brain is the true receptor of pleasure and relaxation. Due to this, many givers of a tantric massage won't just focus on your body, but focus on your mind. They will offer assuring comments and help boost your self-esteem. In some ways, it is like a mental guided meditation while receiving the tantric massage.
Learn More About Tantric Massage
If you're interested in learning more about tantric massage you should give us a call. Each of our massage experts perform slightly different variations, so if there's something, in particular, you're looking for, or if you just want to know a bit more about how it is delivered to you, we are here to help answer and address all of your questions.
Booking Your Las Vegas Tantra Massage
A tantric massage is something to behold. If you haven't had one before you owe it to yourself to book a Las Vegas Tantra massage. It is a bit different from what you're probably used to, but that's a good thing. In fact, the only downside to a Las Vegas Tantra massage is it may ruin you for other massages in the future. If you're ready to experience something new and extraordinary, give us a call and let us set up your very first tantric massage.