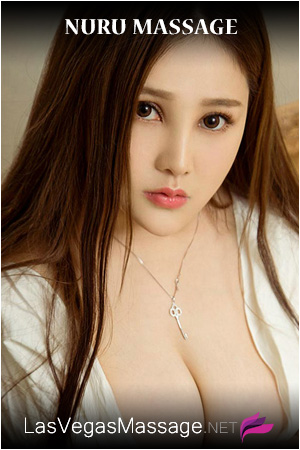 A Las Vegas NURU massage is the thing of legends. This is the kind of massage you see online and dream about, but chances are it's not available where you live. And even if it was, the people offering the slippery massage probably are not the kind of people you want to actually receive a slippery massage from. But in Las Vegas, all of that changes. So if you want to finally live out your massage fantasy, now is your chance.
What Is a NURU Massage?
If you're coming in fresh and aren't exactly sure what a NURU massage is we've got the answers for you. This is a massage style that comes from Kawasaki, Japan. During the massage, the woman will rub her body on yours using a very special massage lotion. The lotion is designed to increase with body heat, which helps open up your muscles and loosen your body.
Of course, as it requires physical skin contact, both you and the woman will be nude, which is what makes it such a fantasy-driven massage style. It is also called a "slippery massage" as the Japanese word "NURU" loosely translates to this.
Experiencing Your Own NURU Massage
Even if you have had other forms of massage over the years, chances are you haven't had a massage like this before. This kind of massage is truly different from nearly all other forms out there. In many ways, it is similar to a hot stone massage. With a hot stone massage very warm, smooth stones are placed onto tight muscles. The heat remains within the stone for longer and helps soften up your muscles. Of course, with a NURU slippery massage instead of using stones you're using a massage lotion and the body of a woman. So it kind of takes the idea of "hot stones" to a brand new level.
Picking Your Girl
There's no limit to the attractive women available for your Las Vegas NURU massage. All you need to do is pick out the girl that checks off your personal needs. Or you can let us pick out a girl for you.
Book Your Fantasy Satisfying Massage Today
If you're ready to experience your full massage fantasy, now is the time to book your Las Vegas NURU massage. There's no other place in the country where you can fully experience this kind of massage with the caliber of women located in Vegas. So stop fantasizing about the massage and make it happen. All you need to do is pick up your phone and give us a call. We'll take care of the rest.